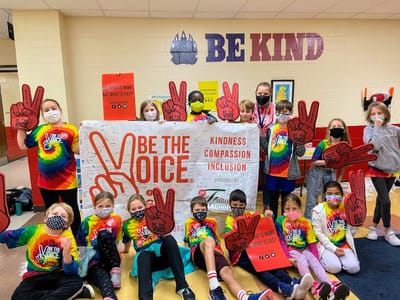 U.S. Surgeon General Issues Advisory on Youth Mental Health Crisis Further Exposed by COVID-19 Pandemic

December 7, 2021
"Mental health challenges in children, adolescents, and young adults are real and widespread. Even before the pandemic, an alarming number of young people struggled with feelings of helplessness, depression, and thoughts of suicide — and rates have increased over the past decade," said Surgeon General Vivek Murthy. "The COVID-19 pandemic further altered their experiences at home, school, and in the community, and the effect on their mental health has been devastating.
The future wellbeing of our country depends on how we support and invest in the next generation."
Anxiety and conflict is at an all-time high as students return to face-to-face learning. Many students have dealt with the death of loved ones, food and housing insecurity, and the lingering effects of isolation. One-in-five teens has symptoms of a mental health disorder and suicide is the 2nd leading cause of death. In Georgia, 62% of students report stress always or sometimes, and 16% feel threatened by other students at least once or twice a month (2021 Student Health Survey).
Overwhelmed teachers have sped up academic schedules while trying to close education gaps. Staffing shortages leave them exhausted as they manage multiple classrooms, extended workdays and after- hour student needs. Many have left a profession they love due to stress and burn-out, further crippling an already fragile school structure. "An estimated 800,000 public school teachers quit their jobs between January and November 2021 across the nation. A recent poll conducted by the National Education Association indicates that 55% of current teachers are considering doing the same."