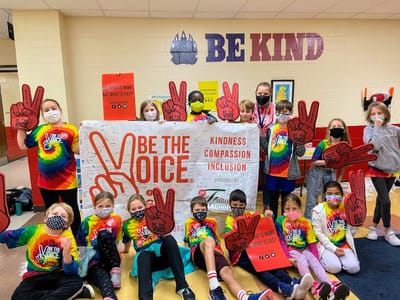 U.S. Surgeon General Issues Advisory on Youth Mental Health Crisis Further Exposed by COVID-19 Pandemic

December 7, 2021
"Mental health challenges in children, adolescents, and young adults are real and widespread. Even before the pandemic, an alarming number of young people struggled with feelings of helplessness, depression, and thoughts of suicide — and rates have increased over the past decade," said Surgeon General Vivek Murthy. "The COVID-19 pandemic further altered their experiences at home, school, and in the community, and the effect on their mental health has been devastating. The future wellbeing of our country depends on how we support and invest in the next generation."
Anxiety and conflict is at an all-time high as students return to face-to-face learning. Many students have dealt with the death of loved ones, food and housing insecurity, and the lingering effects of isolation. One-in-five teens has symptoms of a mental health disorder and suicide is the 2nd leading cause of death. In Georgia, 62% of students report stress always or sometimes, and 16% feel threatened by other students at least once or twice a month (2021 Student Health Survey).
Overwhelmed teachers have sped up academic schedules while trying to close education gaps. Staffing shortages leave them exhausted as they manage multiple classrooms, extended workdays and after- hour student needs. Many have left a profession they love due to stress and burn-out, further crippling an already fragile school structure. "An estimated 800,000 public school teachers quit their jobs between January and November 2021 across the nation. A recent poll conducted by the National Education Association indicates that 55% of current teachers are considering doing the same."
Be THE Voice supports both students and staff!
Students learn how to reconnect with their peers through our visual and hands-on platform which challenges the reactive instincts that can lead to conflict, and instead promote empathy and inclusion. Our weekly video series feature diverse peer-influencers sharing stories that inspire the student viewer to re-engage. Our monthly peer-to-peer activities entice students to see past their differences as they work together to achieve a common goal. Teachers can focus on teaching, and less on disciplinary measures. Feedback gathered post-campaign has consistently shown a significant decrease in student conflict, resulting in a more conducive learning environment where students feel safe and happy and can focus their attention on academics.
Deadline to enroll for the 2022-23 school year is June 17th, 2022.